Publisher services
Baobab Ebooks is the first library ebook aggregator platform designed specifically for the African education market. It is a collaboration between two leading companies in the field of export bookselling to Africa – Mallory International and Tula Publishing.
Through Baobab Ebooks publishers can take advantage of the growing need for e-content in the African market.
Benefits to publishers
PDFs and ePub files accepted through a digital distribution system.
DRM protected content through Adobe solutions.
Extensive knowledge of remitting of funds from Africa.
Channel to sell print and e packages to Africa.
Longstanding contacts with pan-African library consortia.
Integration with the Koha library management system.
Varied business models to suit both publisher and patron needs.
Our publisher partners include: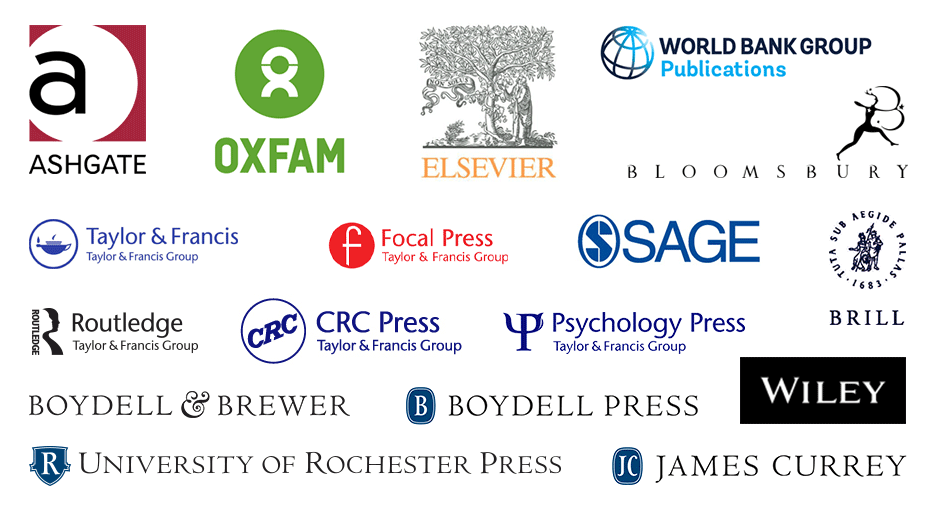 If you are a publisher who would like to take advantage of our strength in African ebooks markets, please get in touch.
Mailing address:
Baobab Ebooks
Aylesbeare Common
Business Park
Exmouth Road
Aylesbeare, Devon
EX5 2DG
United Kingdom

Tel: +44 (0) 1993 886 719
By browsing the Baobab site, you are giving 'implied consent' to the use of 'cookies'. Click to find out more
All content is copyright of Baobab Ebooks Services Ltd unless otherwise stated.

Baobab Ebooks Services Ltd. Business address: Aylesbeare Common Business Park, Exmouth Road, Aylesbeare, Exeter, Devon EX5 2DG, UK.
Company registered in England, no. 08647383
Website created by Silverdart